Sorry for not posting for so long! I got my new computer set up, but have been occupied with transferring files and settings.
I've done a bit of drawing, but not as much as I'd like…
We've been watching RuPaul's Drag Race All Stars Season 3, and I ended up drawing Bendalecreme's cougar look from episode three.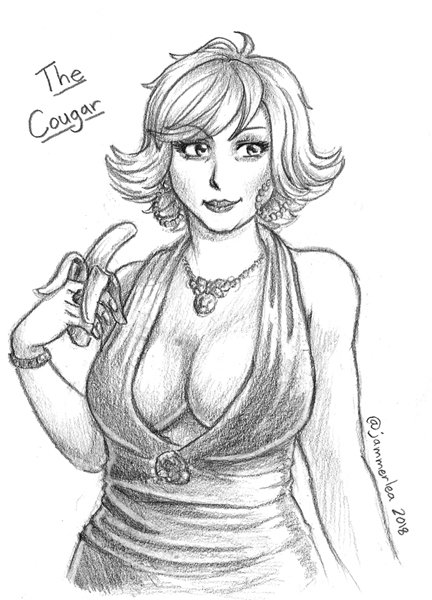 I really loved that wig! She and the others were so funny!! There's so much talent in this season!!
There's a couple more drawings under the cut.
…